White Witch EP
The second pressing of Frayle's debut EP The White Witch Limited Edition 12" Eclipse colored vinyl. Full color updated insert. 45 rpm.
Shop Now
The Preistess T-shirt
By far our most popular t-shirt graphic to date. We worked with the famed Branca Studio to come up with this iconic design. Printed by hand in the dungeons of Cleveland OH.
Shop Now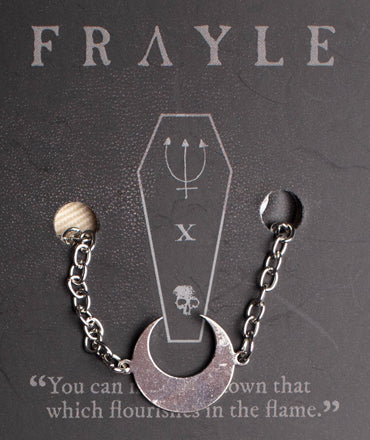 Crecent Moon Necklace
Pulled from the night sky by Gwyn herself. A lovely amulet showing your love of all things dark and mysterious.
Shop Now